A New Kind of Entrepreneur Support for Innovation Ecosystems
Helping ecosystem leaders derisk the startup process, automatically compile metrics, and create long term sustainability for their programs.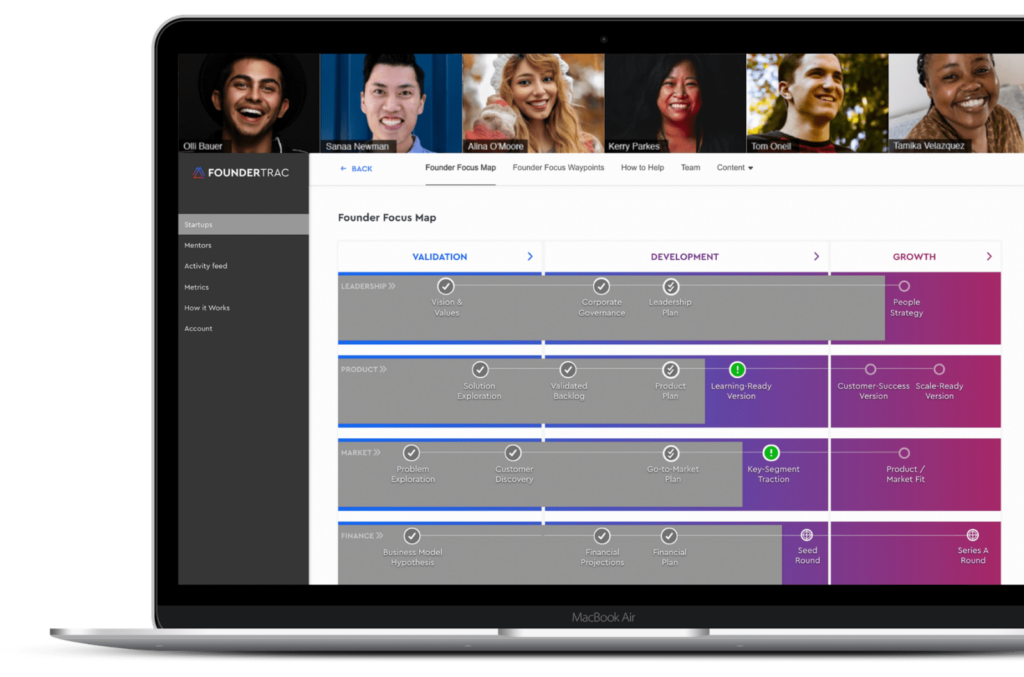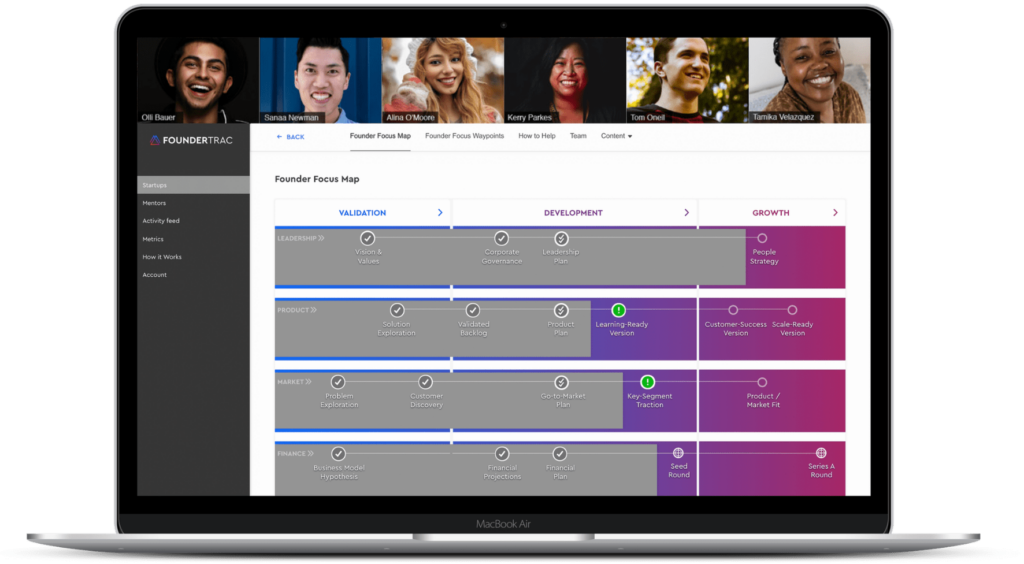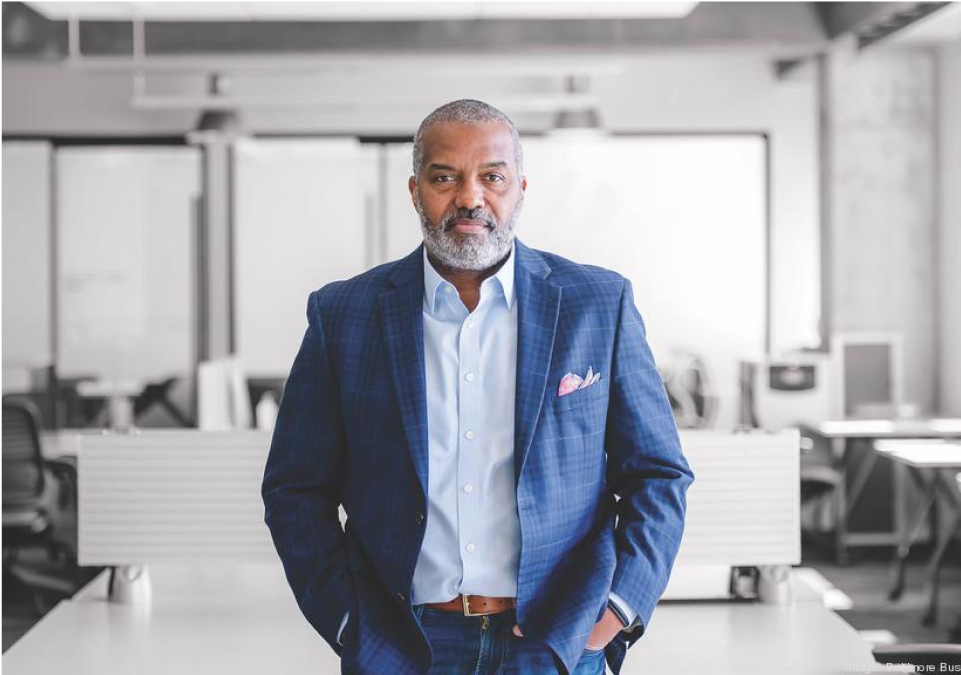 Venture Fund Manager
"FounderTrac is the most robust, fully integrated platform in the industry"
— Jeff Cherry, Managing General Partner, CVP
Dramatically reduce the time it takes to run your program
Utilize our algorithmic intake assessment to identify points of risk and waste in each startup
See continual visual and statistical analysis of each startup's progress and needs with the Founder Focus Map™
Review mentor matching suggestions based on the mentor's expertise and the startups' current needs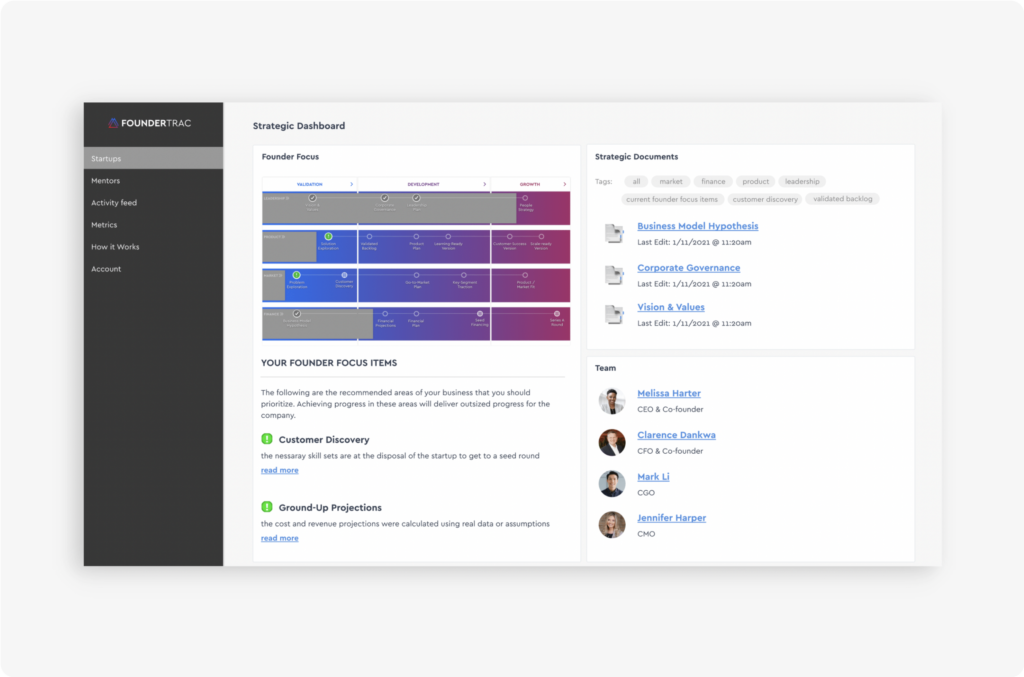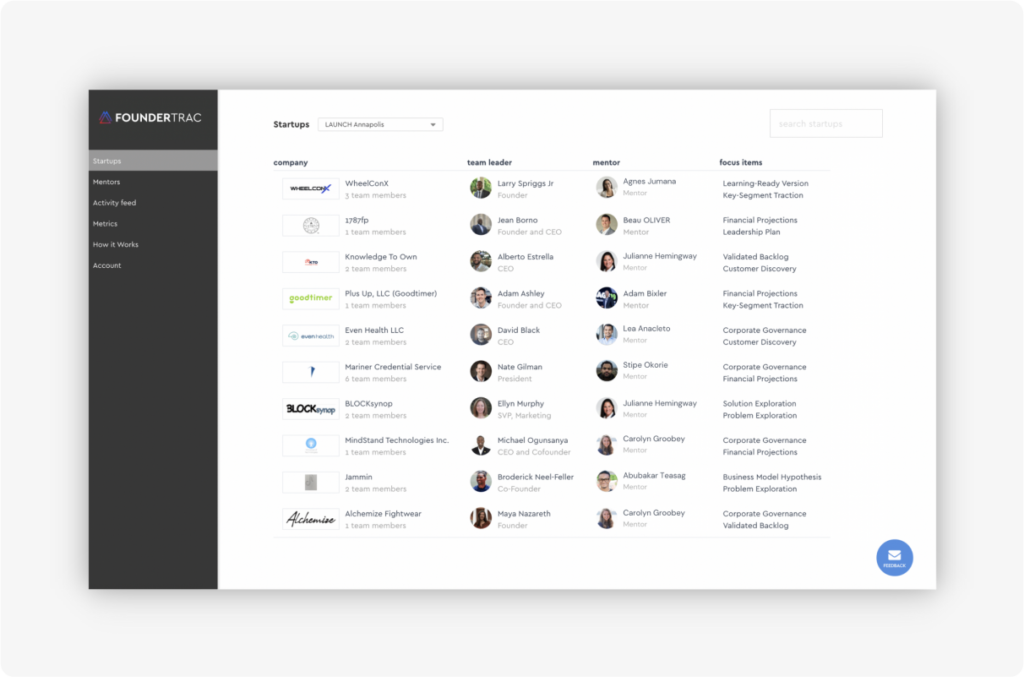 Create program sustainability by automatically compiling data
The software automatically compiles success data (revenue, jobs, and capital raised, etc.) even after the program is over
See granular company-building metrics to prove exactly how you helped each company
Review aggregate metrics and drilldowns to focus on your specialty strengths
Achieve the vision for your program and/or ecosystem
Scale up your program: quadruple the number of startups you can help with tech-enabled program operations
Utilize our company-building framework to build better companies and increase the odds of success
Integrate your curriculum, content, templates into the system (or use our 30+ proven Templates and Work Sessions)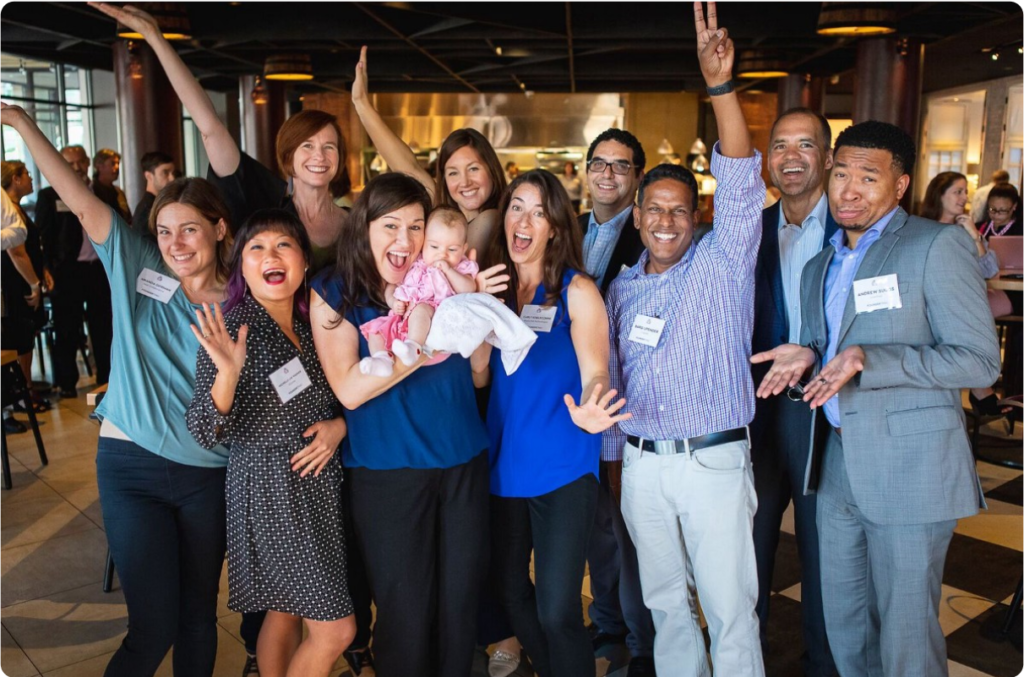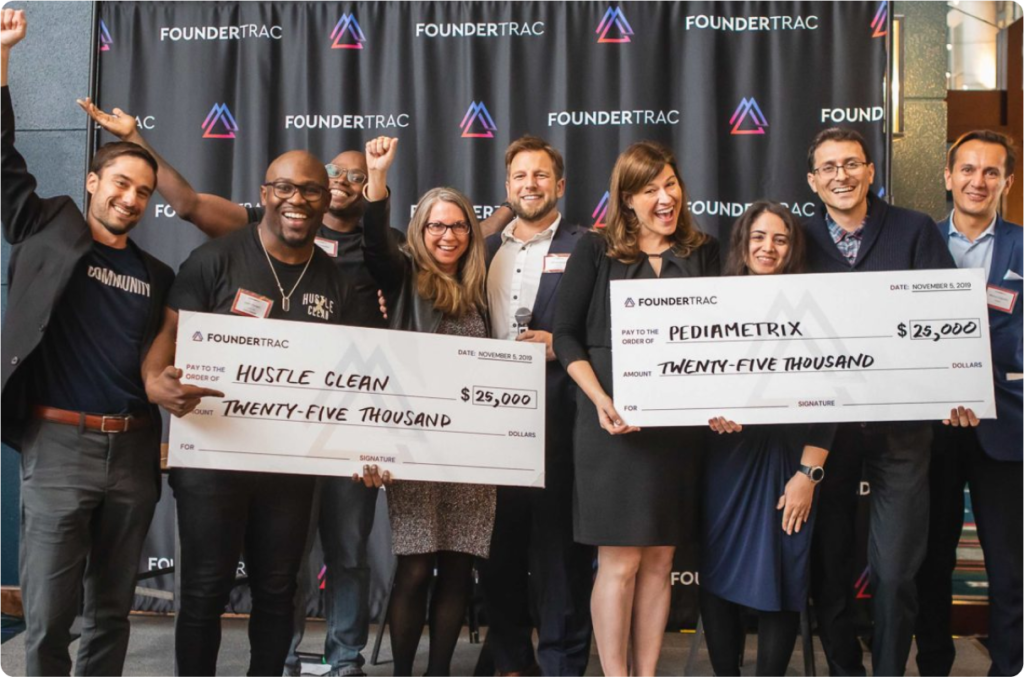 Make data-driven investment decisions for early-stage startups
Identify points of risk and waste in each startup with our proprietary algorithmic assessment
See the track record of execution speed for each startup on the Founder Focus Map™
See third-party-verified milestones completed by each startup during and after the program
About
Our team consists of Founders, VCs, and Ecosystem Builders. We all have a deep passion for the startup space, and we share the vision for a world that increases freedom through innovation. We believe that when more startups succeed, the whole world will benefit from the extraordinary efforts of mission-driven founders.
Along our journey, we have built a startup community (LAUNCH! Annapolis), a venture capital firm (MCVC Partners), and received a state-funded grant to expand our ecosystem development efforts.
We have run an accelerator for four years in our home ecosystem where we originally built the software for internal use to support startups virtually and make better investment decisions.
This technology has evolved from our experience in the trenches investing in and building companies. We provide startup ecosystems with a new kind of entrepreneur support that significantly increases the odds of success for founders. Our system gives founders right-time resource matching, access to capital, and ongoing needs-based mentorship.
Join us in the mission to derisk the company-building process and deliver significantly more innovation to the world.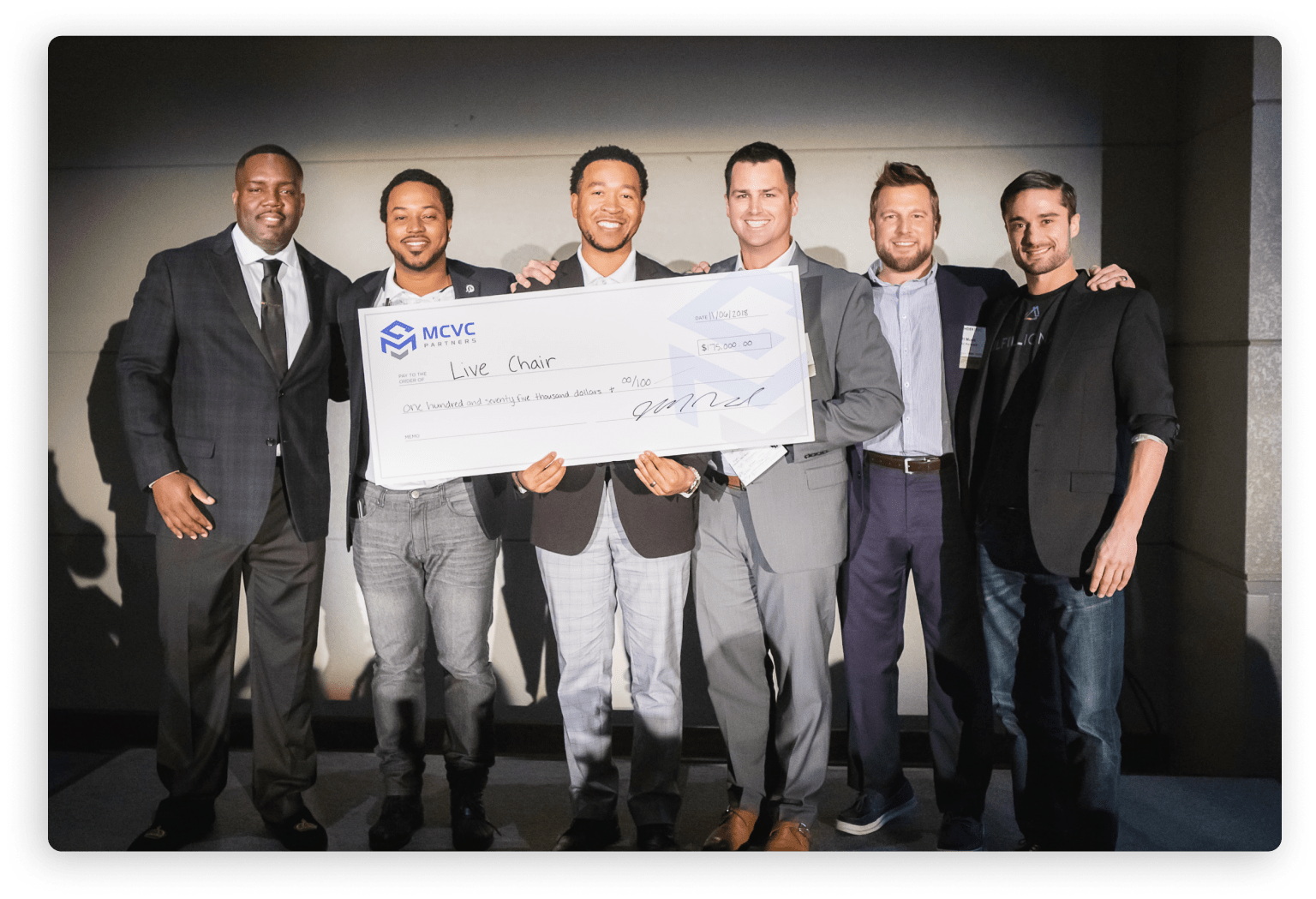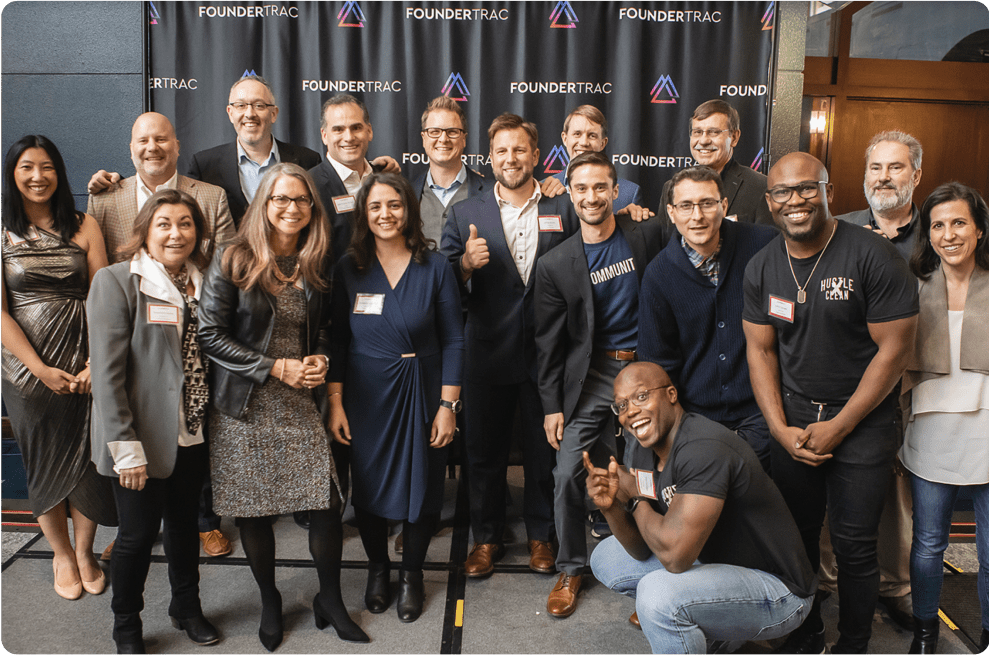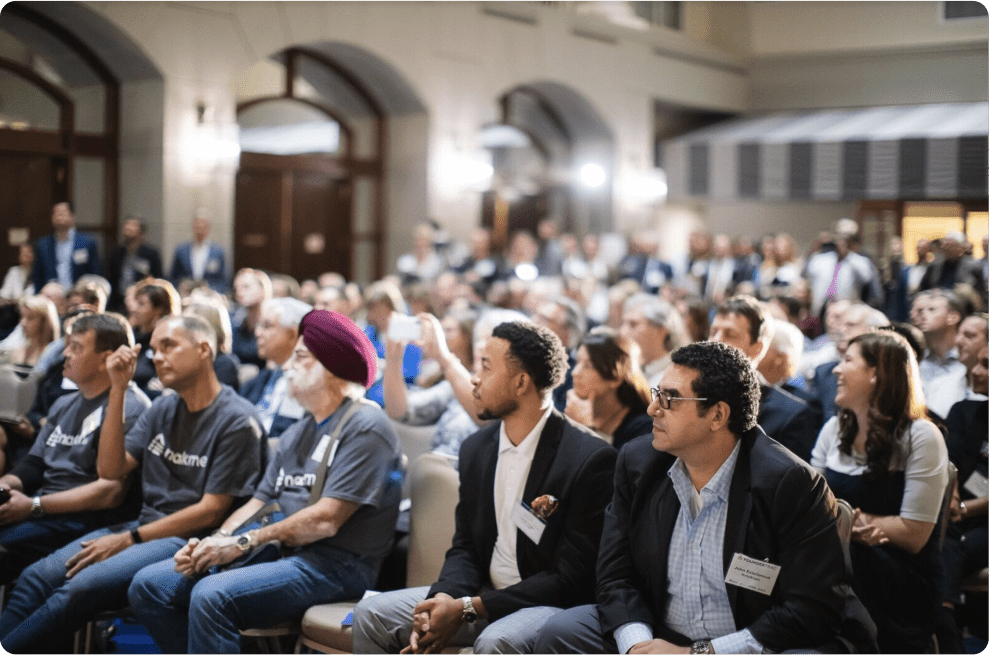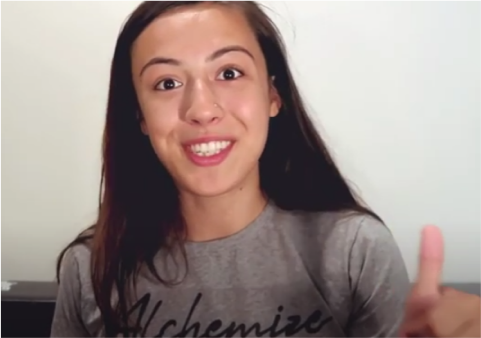 Startup Founder
The framework and that education–all of the articles and all that knowledge that's stored in that database–having access to them, the mentors, and the rest of the group, has been huge for me.
— Maya Nazareth, Alchemize Fightwear
Team
In partnership with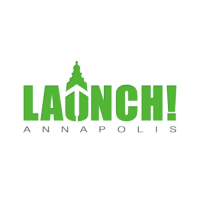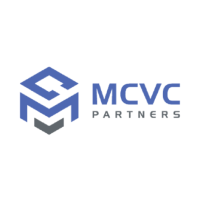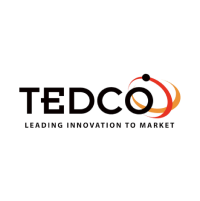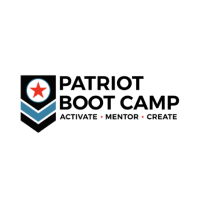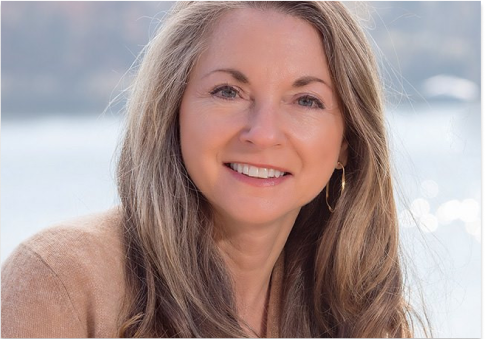 Accelerator Mentor
My experience has been that this platform will allow any organization to really scale up the way they approach business and startup formation.
It allows the startups to have a tool that they can use on an ongoing basis and tap into the knowledge of so many before them so they don't have to recreate the wheel. It also enables others in the community that might want to help and support that business formation to immediately plug in and have impact with these founders.
— Carolyn Groobey, Accelerator Mentor
What are you waiting for? Let's chat!
Book a demo to learn more about how we can work together.